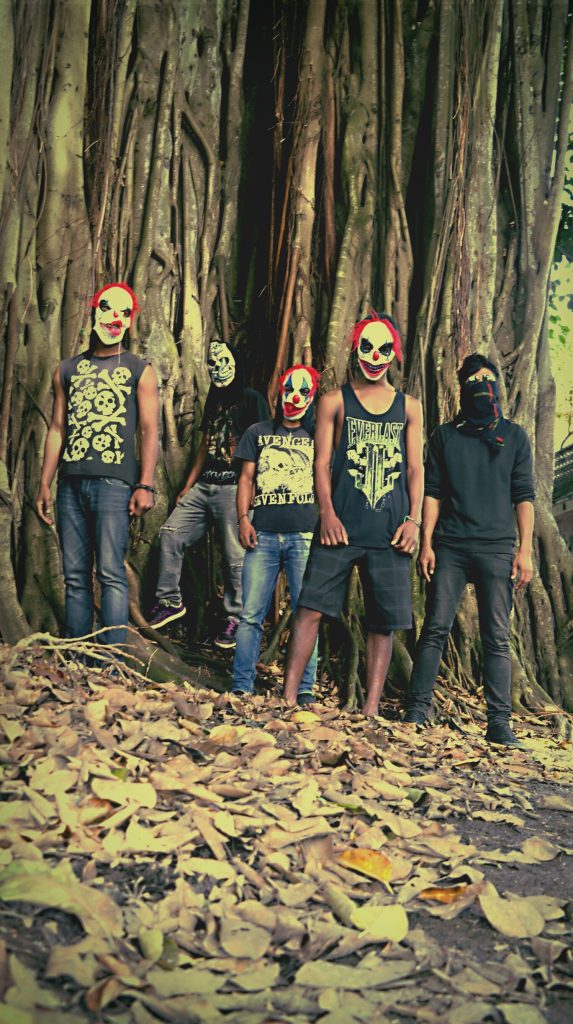 Behind the Mask est un groupe de hardcore metalcore, originaire de Tamatave. Crée en 2014, il est composé de cinq membres : Lambo Sis à la basse, Lambo Sty et Lambo Kadradraka à la guitare, Lambo Tromba à la batterie et Lambo Ala au chant.
En portant le masque, ils gardent leur identité et cachent leur timidité pour certains membres du groupe.
Ce sera un des groupes à découvrir au festival Libertalia, d'autant plus que Beind The Mask a été classé dans le Top 10 metalcore band in Africa.